CitriCut Concentrate
WET WASH, DEBUGGER &
CITRUS-BASED CLEANER
Citrus-based cleaner exceptional for general wet washing, debugging & degreasing. Recommended for periodic cleaning of exterior surfaces in dilutions determined by the extent, condition and type of soil to be removed. 
AVAILABILITY: quart, gallon, 5 gallon, 55 gallon sizes
DIRECTIONS FOR USE:
For Wet Wash:
Dilute 1:12 to 1:20 with water, depending upon soil conditions and cleaning frequency.

Agitate aggressively & uniformly over surface, spreading material to very thin layer. Work small areas for best results.

Allow to completely dry.

Using a clean towel or mophead, buff for slick high shine.

Follow regular routines maintenance program with NuPower II & NuGlaze.
TEST REFERENCES: 
AMS1526B
AMS1527B
D6-17487
CSD1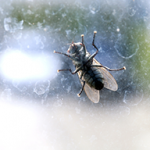 DON'T BUG ME 
Removing dried-on insects.
Bugs are unavoidable, especially at lower altitudes. The messy splatter they make at takeoff and landing sticks to the surface throughout the flight. READ MORE 
Keep in mind:
When using any NUVITE product, please refer to appropriate procedures and recommendations for use and equipment, or contact a NUVITE technician for more information, unique applications and special requirements. Product dilutions are determined by extent, condition & soil type.