Robert (Bob) McHugh
Nuvite Sales, Vice President
Robert (Bob) McHugh, referenced in many aviation circles simply as Airline Bob, is always ready to talk shop, particularly if the topic is appearance maintenance. You see Bob is a problem solver, and it's what he's been doing for NUVITE for nearly thirty years! Representative for international sales, his boundless enthusiasm for the NUVITE product line is infectious; partly due to a big personality, but, and he'll be the first to tell you… "What truly advertises the NUVITE brand is that each product consistently delivers as promised." Bob's travel takes him to Europe and Asia. When on the North American continent, Bob's kickin' back in Bixby, Oklahoma with his wife, Rhonda, five adult children, and seven grandchildren.
Contact:

ROBERTM@UNIVERSALPHOTONICS.COM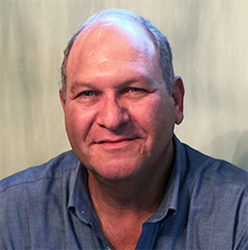 Mitchell Shulman
Manager, Nuvite Field Service & Sales
Mitch finished up his service with the United States Marine Corps and headed straight for aerospace. He has spent the last forty years building a career in aviation operations supporting both military aircraft and commercial air carriers. Mitch specializes in aircraft maintenance and his firsthand experience pays off with a tried & true skill set and an appreciation for advanced techniques and products. When he's not travelling in the service of NUVITE's strategic accounts, Mitch and his wife call Venice, Florida home.
Contact:

MITCHELLS@UNIVERSALPHOTONICS.COM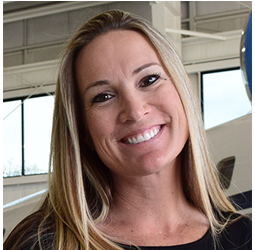 Radara Elkins
Field Sales Representative
When Radara isn't showing a maintenance crew how to shine leading edges on a fleet of Gulfstream jets, or recommending the best product for a DIY'er to use on their Airstream, she's at home in Oklahoma, ATV free-wheeling with her husband the professional FMX rider, Cody Elkins, and their two daughters. You see, Radara's passion for all things moving easily mixes with her job for the past 15 years as a field representative for NUVITE. Covering the Midwest and appearing at most domestic trade events, you can always count on Radara to assess the application and recommend the right product for the job.
Contact:

RADARAE@UNIVERSALPHOTONICS.COM
Larry Sweetser
Sr. Field Sales Representative
Larry has spent the last 35 years in the aviation industry. From field service engineer to flight test crew chief, Larry's hands on experience touches all aspects of maintaining a government and/or commercial fleet of planes. Larry, a licensed pilot, is a devotee of the National Championship Reno Air Races – fondly known as the NASCAR of the AIR.  When he's not servicing the West Coast of the U.S. for NUVITE, Larry is restoring and riding his Ducati and BMW motorcycles in his hometown of Seattle. Larry attends most domestic trade events and is particularly happy figuring out a solution to a challenging appearance maintenance issue.
Contact:
LARRYS@UNIVERSALPHOTONICS.COM