SS9-3
WETWASH, DEBUGGER & DEGREASER
Easy application in all climates

Safe on all aircraft components and exterior finishes

Environmentally friendly/biodegradeable

All-purpose cleaner for aircraft cargo interiors
AVAILABILITY: quart, gallon, 5 gallon, 55 gallon sizes
DIRECTIONS FOR USE:
Debugging: Dilute 1:10-1:12 with water. Spray area wipe with dampened terry towel. Follow with dry towel to buff to shine.
Wetwashing: Dilute 1:10-1:20 with water. Use in pressure system or apply by brush. Rinse thoroughly.
Degreasing: Apply full strength. Allow to soak, but do not allow to dry. Refer to Aircraft Maintenance Manual (AMM) for recommended pressure washing.
Interior Use: Dilute 1:10 with water. Apply with mophead, agitate, remove with dry mop head or terry towel. No rinse necessary.
TEST REFERENCES: 
AMS1526C
D6-17487
CSD1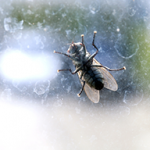 DON'T BUG ME 
Removing dried-on insects.
Bugs are unavoidable, especially at lower altitudes. The messy splatter they make at takeoff and landing sticks to the surface throughout the flight. READ MORE
Disclaimer:
When using any NUVITE product, please refer to appropriate procedures and recommendations for use and equipment, or contact a NUVITE technician for more information, unique applications and special requirements.